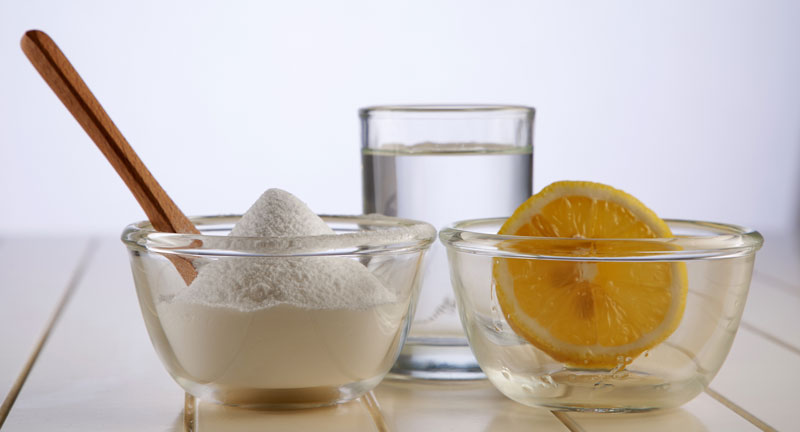 Baking Soda Hair Removal Cream
Surprising isn't it? Apparently, baking soda has more uses in your life than just baking your cakes and sweets. And one of them is making homemade depilatory cream. A baking soda cream not only acts as a natural depilatory cream but it is also safe and economical as well.
This amazing kitchen ingredient also kills hair follicles and therefore, slows down your hair growth over time.
Another amazing benefit of this DIY hair removal is that, aside from removing unsightly hair hairs, it also lightens your skin tone for a fresher and prettier outlook.
However, as this product has lemon in its formulation, it's best that you don't use it as a homemade facial hair removal cream.
Lemon juice
Baking soda
Water (if required)
Making this baking soda and lemon juice cream is extremely easy and quick. To make this organic depilatory cream, first, take a plastic bowl and add 1 tablespoon of baking soda to it. Try out this Arm & Hammer Pure Baking Soda At Amazon for this cream.
Then add 2 tablespoons of lemon [freshly squeezed] in the soda and mix them well for a few minutes to form a paste.
If the consistency of the paste seems thick for your choice, add a little bit of water to it and make it just the right consistency.
And voila, your baking soda cream is ready for a safe hair removal session.
Applying this natural hair removal cream is fuss-free and easy. Just take a small amount of this cream and apply it with light hands on your intended area.
Let it sit for 15 to 20 minutes.
Then rub the cream gently before washing it off with cold water to discover smooth, perfect skin-just as you have always wanted.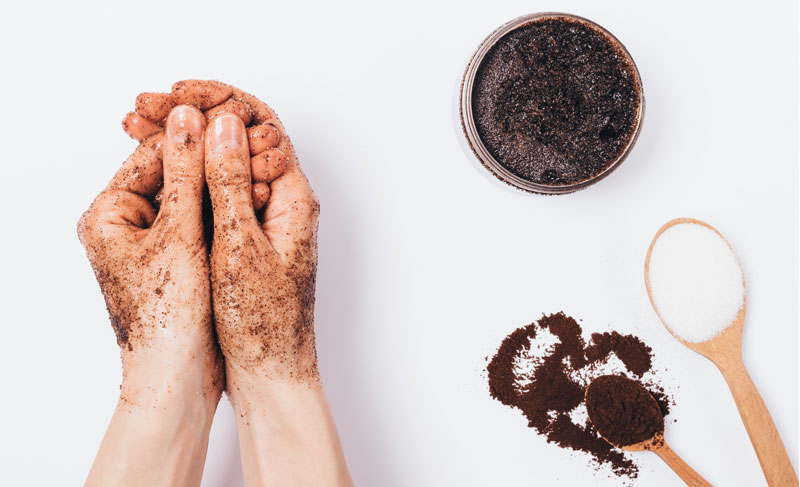 Coffee Hair Removal Cream
Coffee is not only an excellent drink to enhance your mood but it is also great at removing unwanted hairs safely from your face and body. This natural ingredient breaks down the hair follicles from the root effectively so that they come off easily to provide you with smooth skin.
Coffee depilatory creams are also suitable for facial hair removals. As the crushed coffee beans are super gentle and incorporate an incredibly calming effect, this cream can also be used as homemade hair removal for the face alongside your body and private parts.
Moreover, as coffee beans stimulate cell repair, this organic cream will make your skin brighter and smoother as well.
Grounded Coffee
Baking Soda
Organic Coconut Oil
Making this all-natural hair removal cream is a bit length, however, it is worth every minute. To make this depilatory, start off by grinding your coffee to make it even finer. We would suggest you use the Starbucks Medium Roast Ground Coffee at Amazon.
After you are done, grinding, take 2 tablespoons of coffee and 1 tablespoon of baking soda in a plastic bowl and mix them well. Then pour in 1 of coconut oil [we prefer this Nutiva Organic Cold-Pressed Virgin Coconut Oil at Amazon] to the mix and stir everything for a few minutes until they turn into a thick paste.
Now that you have a paste, your coffee cream is ready to get into action.
The application process of this DIY natural hair removal cream will give you a spa-like vibe. To apply it rightly, first, wipe off the part of your body or face to clean it perfectly. You need a clean surface for the cream to work at its best.
Then, apply the cream in a medium-thick layer and wait for 8-10 minutes-let the paste sit on your skin completely.
When the time is up, gently massage it in circular motions before wiping and washing it off.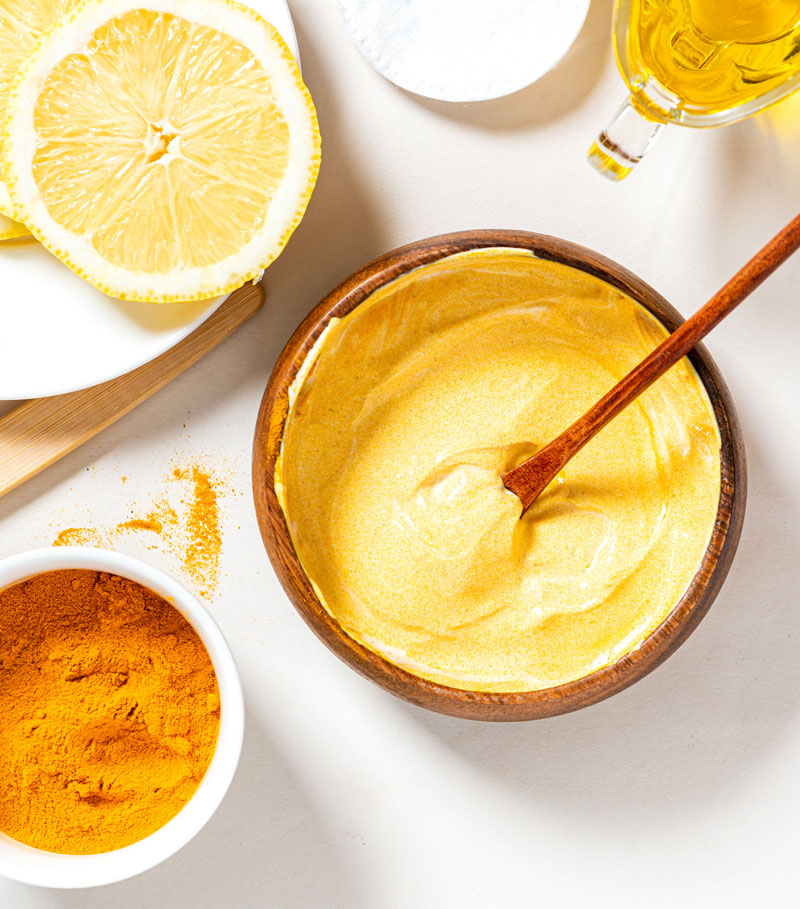 Turmeric Hair Removal Cream
From the kitchen right into your beauty routine, turmeric is all you need to remove your unwanted body and facial hair gently yet effectively. This amazing natural ingredient weakens the hair roots and gently pulls hair out of the skin for a smoother skin surface. Moreover, it also slows hair growth over time so that you would experience fewer unwanted hairs in your face and body.
Another amazing aspect of turmeric is that it not only aids in the safe hair removal process but it also makes sure that your skin glow from within for a flawless appearance. Its exfoliating properties also keep your face and body fresh and smooth and enhance its look by several notches.
Chickpea flour
Turmeric
Liquid mild
If you want to make this DIY hair removal cream effectively, take 1 cup of chickpea flour in a small mixing bowl and add turmeric paste or powder to it. Mix them well.
Then pour in a few drops of milk in the bowl and stir all of the components well to form a thick, smooth paste.
Once the paste is ready, prepare yourself for the hair removal process.
Take a little bit of this organic depilatory cream and spread it thinly over the area you wish to remove hair from. Let this paste rest for 20 to 25 minutes on your face and body so that it gets time to dry.
When this natural cream is completely dried, rub it gently opposite the hair growth and wipe it off with a wet washcloth.
To clean your skin perfectly, wash the area with warm water.
Using homemade hair removal creams is a lot safer way to get rid of unwanted hairs than other conventional methods. You can try any of these DIY creams and we can guarantee that you would love the results as much as we do.
Question We Get Frequently
How can I remove body hair using a homemade depilatory cream?
Using a natural homemade cream is an excellent way to get rid of body hair safely and quickly. To find out how you can use these creams to remove your body hair successfully, read the article above to get an even clearer idea.
Where can I buy turmeric paste?
Instead of buying turmeric paste, it's always the best idea to make it at home to enjoy its benefits completely.