Best Hair Removal Methods For Bikini Area That Will Leave Your Skin Insanely Smooth
Summer is around the corner and so is the beach life. During the blazing days, you might want to lounge beside the pool or the sea donning your favorite bikini. However, if your bikini line and pubic area are not clean, fresh, and hairless how will you sport your favorite bikini and be the center of the attention?
Well, you have to remove all the unwanted hairs from this area so that your skin is not only clean and fresh but also insanely smooth. But then again with so many bikini area hair removal methods available, it can be very confusing which one you should choose for your specific skin and would meet your hair removal demands.
Below, we have listed and discussed some of the most popular and effective hair removal methods so that you find just the right one to get rid of your pubic hairs successfully.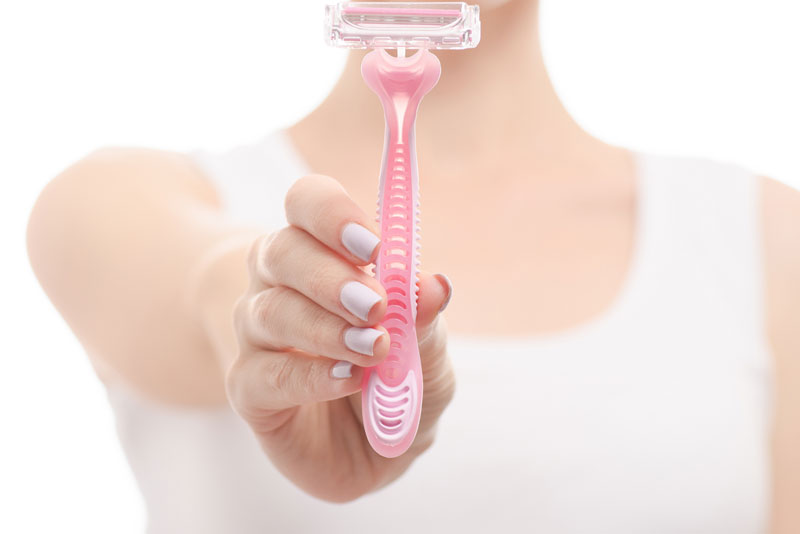 Shaving Is Easy And Quick
Shaving is one of the quickest and easiest ways to remove all those unwanted hairs from your pubic area effectively. All you need to do is glide the razor smoothly over your bikini area and voila, all the unwanted junk is gone. You can try out this Gillette Venus Intimate Grooming Women's Razor for precise results.
However, even though shaving your unwanted hairs is easy and fuss-free, it's not the safest option out there for your pubic region. This is because the sharp blade of a razor always exposes you to unnecessary cuts and scars. And as the bikini line is an extremely sensitive region, a simple cut can cause severe bleeding.
Another drawback of shaving pubic hairs is that as you cannot shave the hard to reach areas perfectly, there will be some hairs left making you look "not so appealing".
Moreover, the result of shaving is also not as long-lasting as other hair removal methods. As you cut down the hairs from only over the skin surface, they grow back just after a few days making the skin look unsightly again.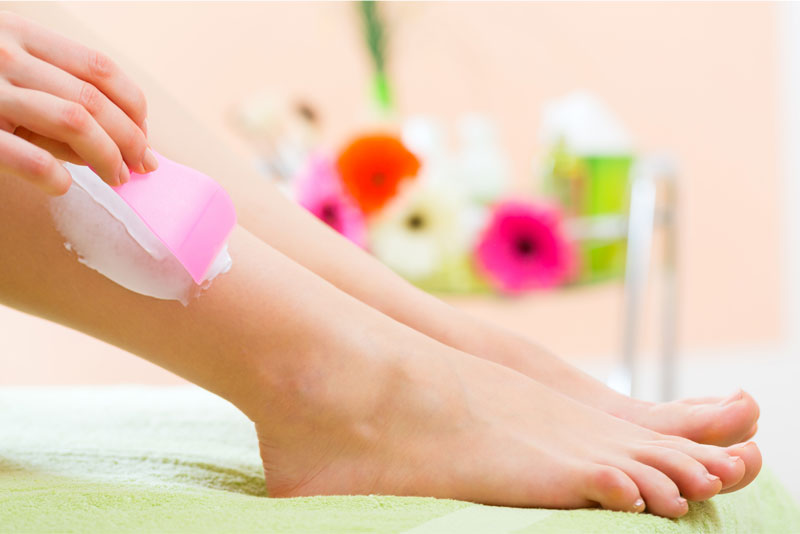 Depilatory Cream Is Your Best Friend
If you want a safe yet efficient way to get rid of all those pubic hairs, then don't shy away from using depilatory creams in the bikini area. Depilatory creams or hair removal creams, however you call them, is considered to be one of the safest methods because they clean off the unwanted hairs gently without the risk of any cuts and burns. As this hair removing method doesn't use any sharp blades to get rid of the pubic hair, you are safe from any such accidents.
Moreover, a depilatory cream, such as Veet Sensitive Hair Remover Gel Cream, penetrates your skin and melts the hair follicles from under the surface, they off easily without causing any harm to your sensitive skin. Additionally, because you are cleaning off the hairs from the follicles, the results are long-lasting, and you don't have to go through the hair removing process every now and then.
That's not all. Depilatory creams have one more amazing benefit for your pubic area. You can spread depilatory creams in "hard to reach" areas of your pubic region easily, and therefore, can wipe off every last strand of unwanted hair for a cleaner and more pleasant outlook.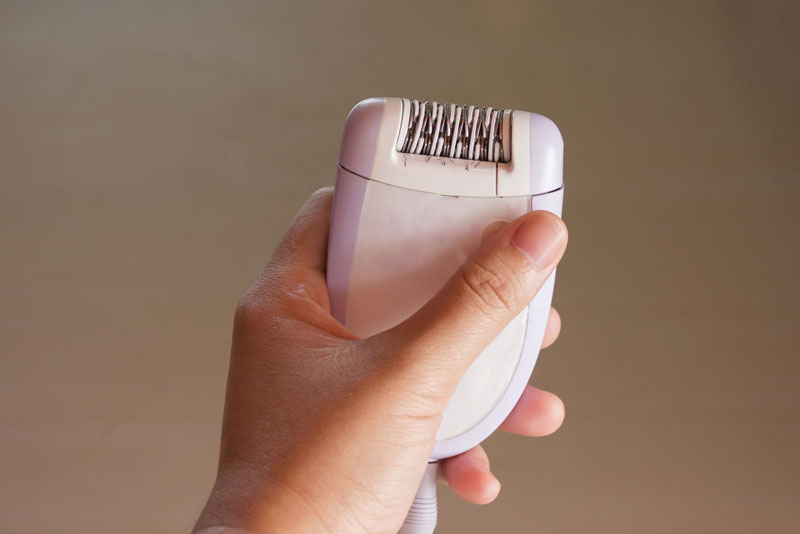 Trimming is another way of getting rid of pubic hair without the risk of any cuts and nicks. Even though a trimmer [also known as electric shaver], like this Conair Satiny Smooth Ladies All-In-One Shave & Trim System, uses a blade to cut off the unwanted hairs from the bikini region, it is an extremely safe option because the blade is not as exposed as that of a razor and therefore, won't cut or bleed your sensitive pubic skin a bit. Moreover, it also won't result in any razor burns or irritations in your bikini area and cut off the hairs precisely.
However, an electric shaver cannot remove hair from the surface of the skin completely. As the blades of this tool don't get as close to the skin as a razor blade, it doesn't provide super smooth results that you can flaunt proudly.
Another disadvantage of using a trimmer is that it is not designed to reach the "hard to reach area" of your bikini line effectively. As it cannot reach such areas, getting a smooth, hairless pubic area is a distant dream with an electric shaver.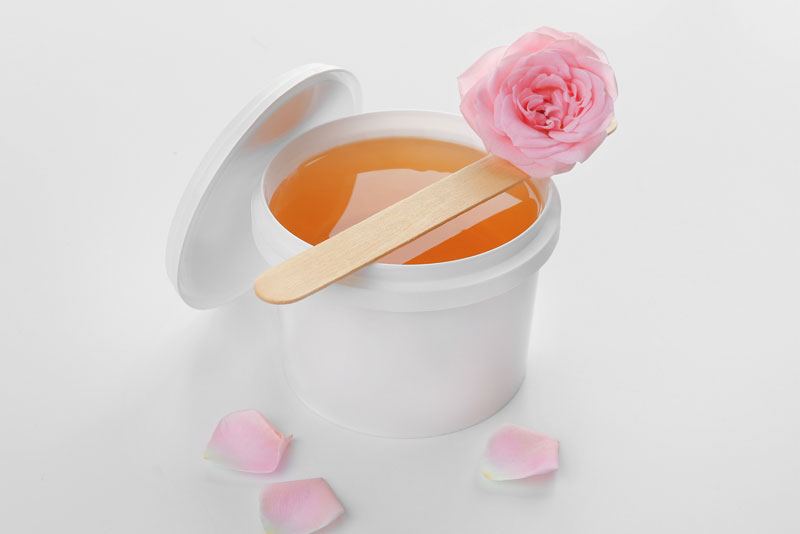 If you are looking for a super smooth and fresh bikini region with a longer-lasting result, then waxing can be just the right hair removing method for your unwanted pubic hairs. Even though this method is quite painful to some, but the results are stunning- you have hairless skin that you can flaunt proudly this summer.
Moreover, the time between sessions is longer than the other hair removal methods. You don't have to wax your pubic area as frequently as you shave or trim. During waxing with a wax like this Parissa Salon Style Hair removal waxing Kit, you pull the hair from the roots for a precise session. And when the hair fibers are plucked from the roots, they take time to grow back and appear on their usual shelf.
But then again, as we said earlier, waxing can be a painful method for the sensitive pubic area. If you have high pain tolerance, then this would be an excellent hair removing method you can try at your home for a cleaner bikini line.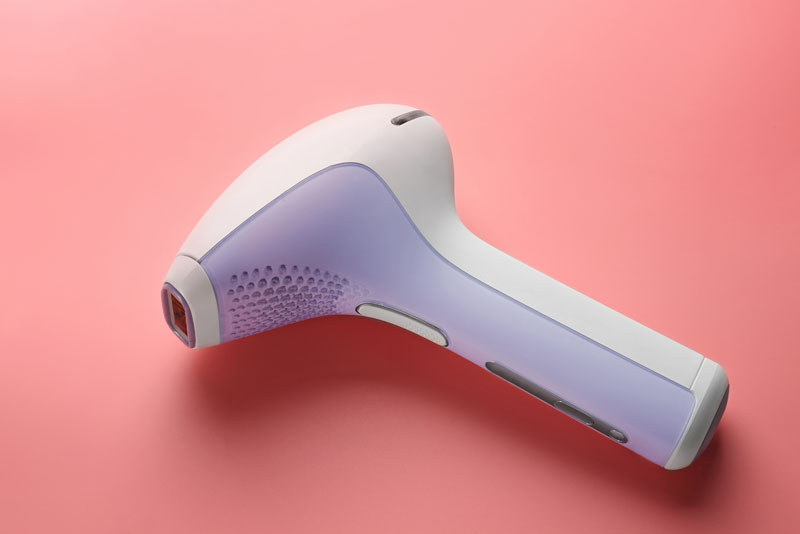 Laser/IPL For Permanent Results
When you want permanent results and you don't have a problem sparing a few hundred bucks for that, don't hesitate to try an at-home Laser/IPL hair removal machine, such as the Remington IPL6000Q iLight Pro Plus Quartz At-Home IPL Hair Removal System. These tools use an IPL light to destroy the hair roots permanently so that they don't grow back and make your private areas look unsightly again. Even though they are expensive than the other methods we have discussed above, they are worth every penny.
However, you must be very careful while trying out the Laser/IPL hair removal systems at home. Even though they come with all the necessary safety measures, you must always wear a laser safety glass to protect your precious eyes to the fullest.
Another thing you should always keep in mind that you cannot expect overnight results with laser tools. You have to wait for 5-6 sessions before experiencing any visible results.
Some Questions We Get Frequently
How can I keep my private area hair free?
There are several methods to keep your private area hair-free. And we have discussed them in detail above so that it's easier for you to pick the best one for you. Pick any of the hair removal methods from the above and rock a super clean and fresh bikini line.
Will trimming result in ingrown hairs in the pubic area?
There are zero chances that trimming will result in any unwanted ingrown hairs. As this hair removal method doesn't scrap off the hair strands from the skin surface completely, there are absolutely no chances that it will cause irritating ingrown hairs.
Can I exfoliate my bikini area right after shaving?
It's the best that you exfoliate your private parts before the shaving session for more precise and smoother results.
Unwanted hairs in the bikini line and private parts can be irritating as well as unsightly, especially when you wear a swimsuit or a super revealing dress. However, with the hair removal methods, we have discussed above, you can get rid of this unwanted junk easily and effectively in the comfort of your own home. You just need to pick the most suitable one for you and flaunt your skin without worries in the public.