Best IPL laser hair removal device Overall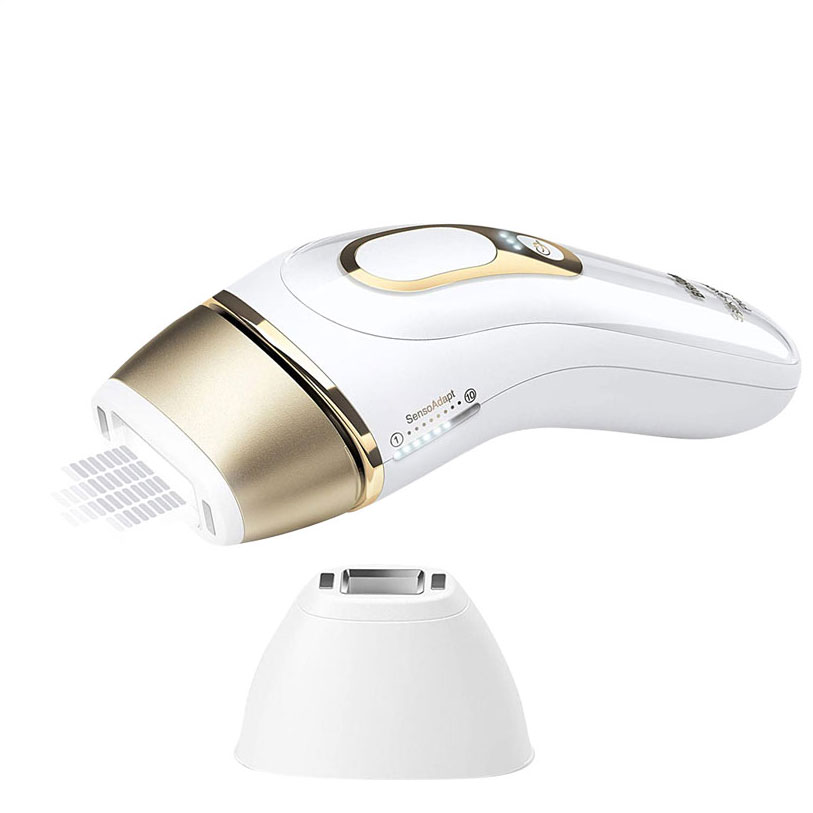 Braun IPL Silk Expert Pro 5
Getting perfect skin is a never-ending quest for women of every age. From using creams to lotions and many other skincare items, the list is ongoing. But it doesn't matter how much your skin glows from within, if you have unwanted hairs on your body, the war is lost right there.
If you want to flaunt your glowy skin and stand in the crowd, then there can be nothing better than removing them altogether. And what could be better than getting rid of those unwanted hairs than a Laser and IPL hair removal device?
Well, nothing. And to help you find the best Laser and IPL hair removal devices in the market quickly, in this article we have listed some of the top products and also talked about them in detail so that you never have to hide your skin anymore.
But before going into the detailed discussion in a full swing, let's have a look at our top favorite at-home laser and IPL hair removal tools for a quick overview.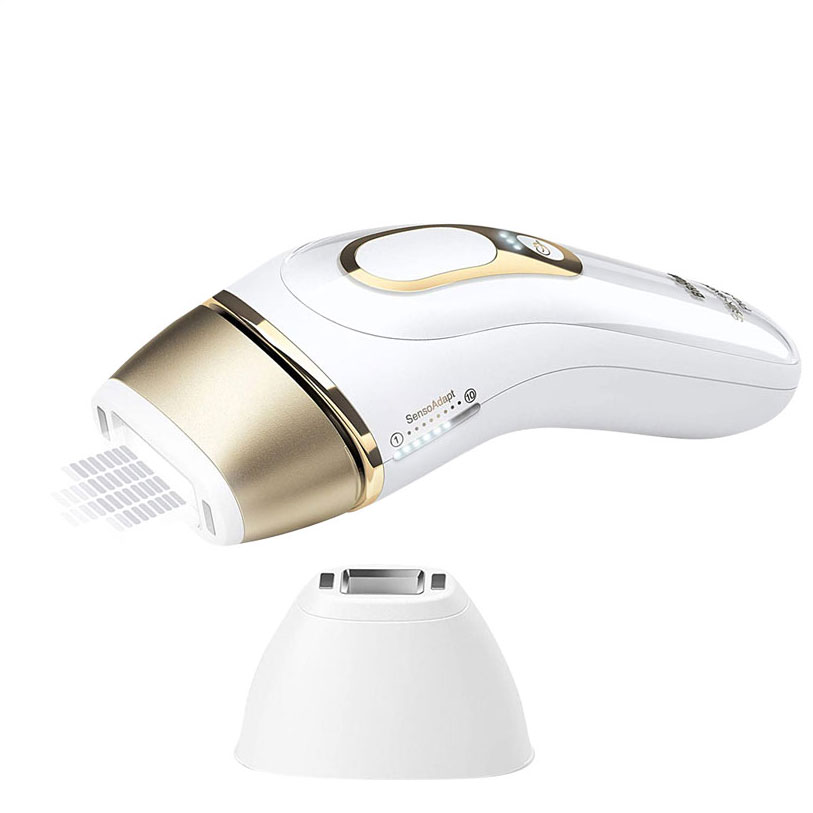 Braun IPL Silk Expert Pro 5 Hair Removal System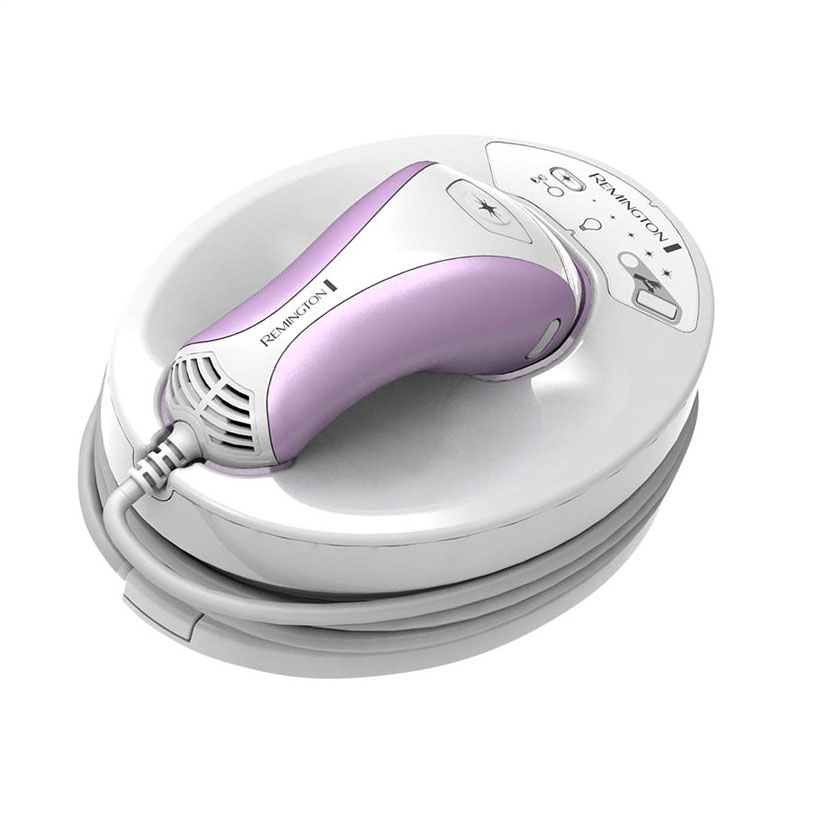 Remington IPL6000Q iLight Pro plus IPL Hair Removal System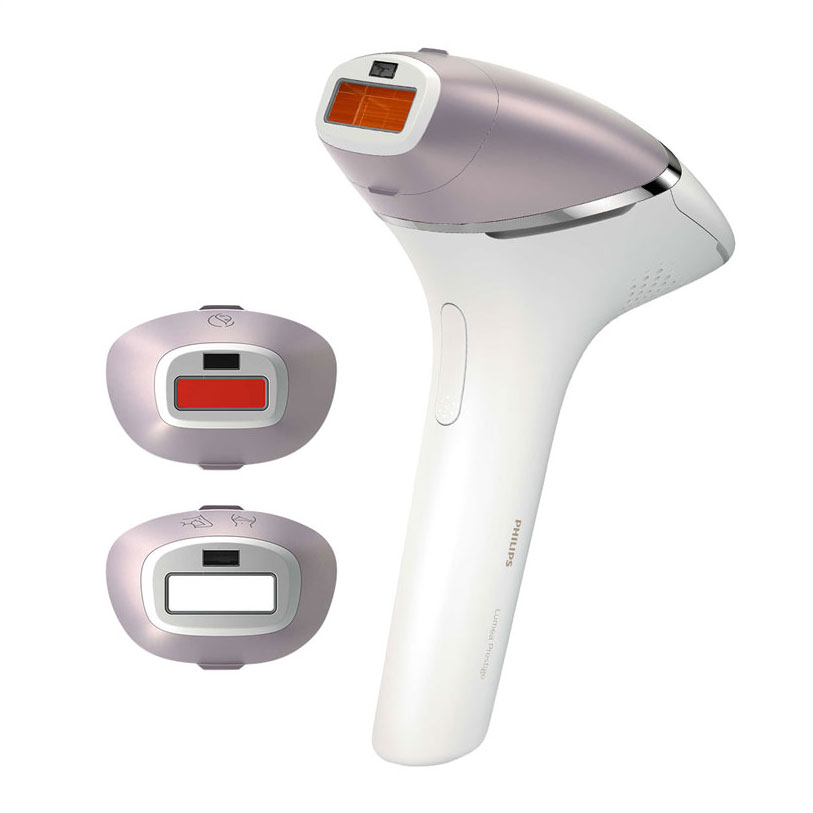 Philips BRI954/00 Lumea Prestige Epilateur Hair Removal System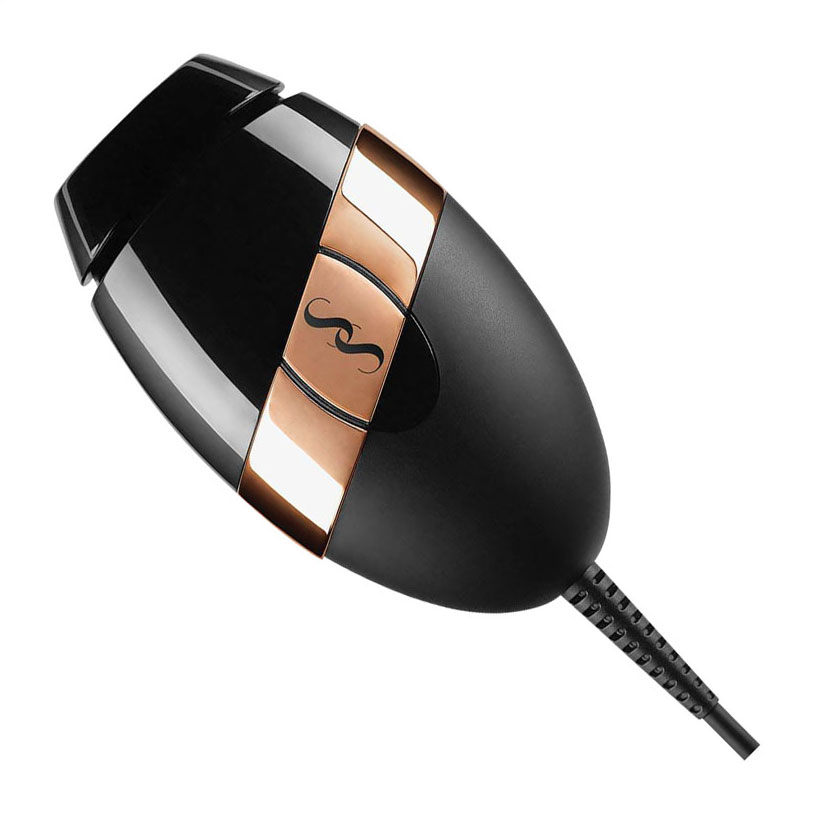 SmoothSkin Bare Ultrafast IPL Hair Removal System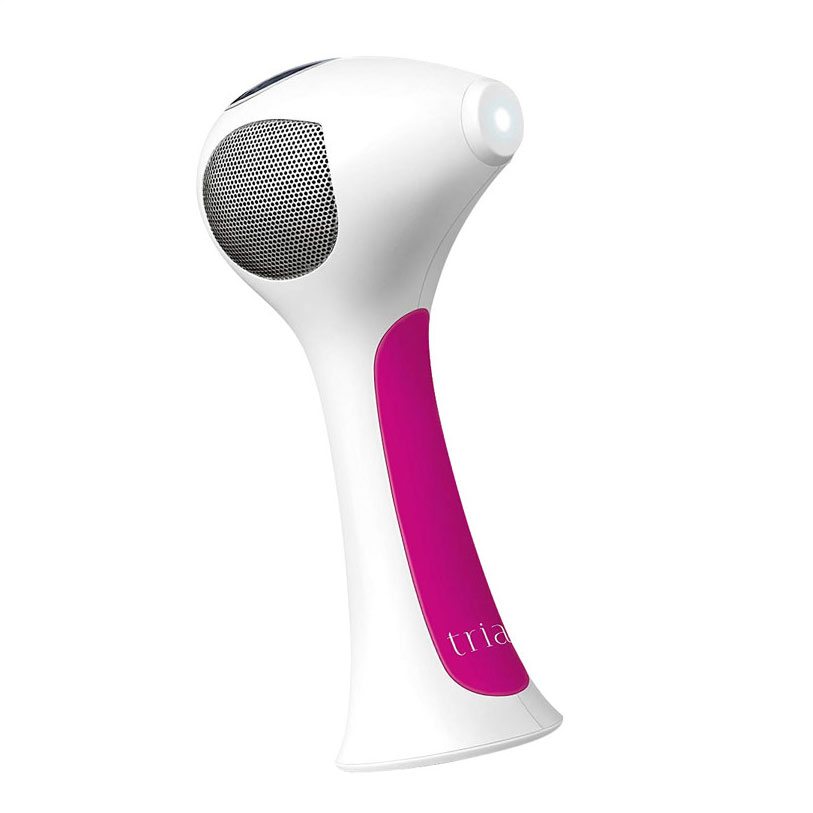 Tria Beauty Hair Removal Laser 4X
The Must-have Features- A Quick Summary
Let's look at the must-have ingredients to refresh our memory.
FDA-Cleared: Must
Automatic Skin Tone Sensor: Must
Skin Contact Sensors: Must
Intensity Levels: Must
Flash Count: Must
Top 5 Laser And IPL Home Hair Removal Devices Comparison
The market is full of at-home laser and IPL hair removal devices from different brands to choose from. However, before picking up the best ones, we researched the market extensively and talked to real-life users so that we can present you with only the best ones to remove unwanted hairs from your body safely yet quickly.
But before discussing these devices in detail, let's first compare and contrast a few of our initial picks to understand why some of them were made to the top and the others didn't.
| | | | | | |
| --- | --- | --- | --- | --- | --- |
| | | Automatic Skin Tone Sensor | | | |
| | | | | | |
| | | | | | |
| | | | | | |
| SmoothSkin Bare Ultrafast | | | | | |
| | | | | | |
| | | | | | |
| | | | | | |
Best At-Home IPL Hair Removal Devices Buying Guide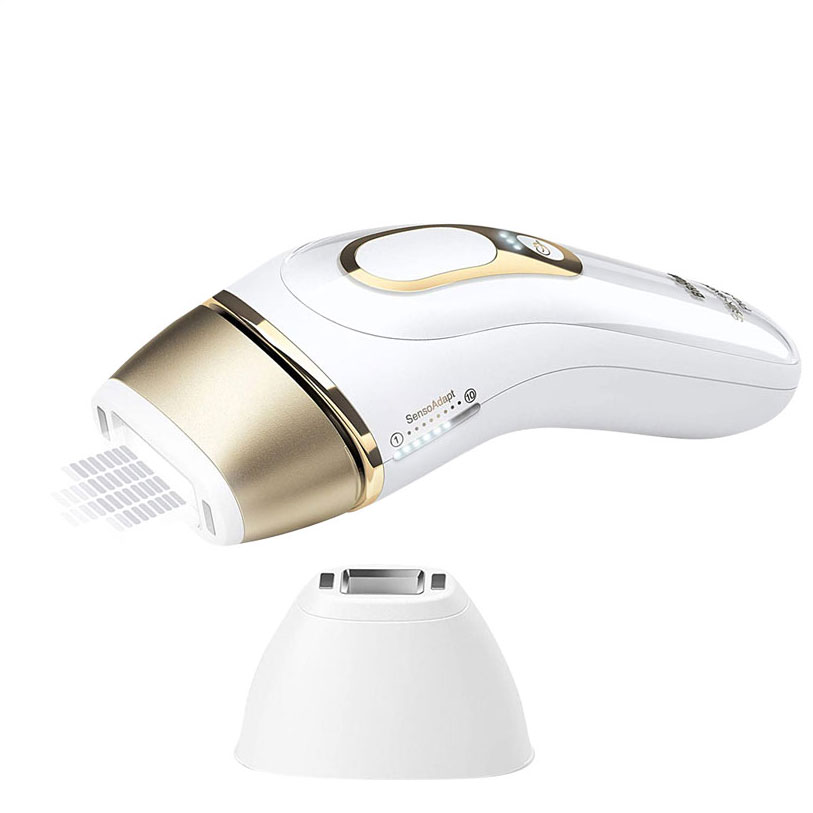 Braun IPL Silk Expert Pro 5 Hair Removal System
Clinically Tested Device For Maximum Safety
This clinically tested Silk Expert IPL hair removal tool Braun is everything you wish your hair remover to be. It is beautiful, it used advanced technology to make your hair removing sessions even more delightful and most importantly, it comes with all the features we look for in an IPL device for safe and permanent hair removing procedure. And the combination of all these amazing factors helped this tool to grab the first place without much competition.
Read more
To start with, this FDA-Cleared machine incorporates advanced SensoAdapt™ technology to make your sessions even more safe and precise. This amazing technology continuously reads the skin tone throughout the treatment area and adapts the flash intensity accordingly just to make sure you don't burn or hurt your skin while trying it out. Moreover, as this mechanism also provides UV protection, it ensures additional safety to your beloved body.
Another amazing aspect of this SensoAdapt™ technology is that it offers 10 light intensity levels, which means that it can be used on any parts of the body, even on most sensitive areas, without any risk of burns and damages.
In addition to making it secure and virtually painless to use on your delicate body, Braun also made sure that this Silk Expert Pro 5 is extremely fast and provides you with quicker sessions. This tool comes with a Fast gliding and stamp mode that emits more flashes at a time so that you can enjoy a fast hair removing sessions at the comfort of your own home. While the glide mode is the best for larger body parts like the arms and legs, the stamp mode is ideal to use on smaller and sensitive areas for more precise and safe results.
To make it even suitable for your smaller, more sensitive body parts, this Intense Pulse Light tool comes with a precision head just to make sure that the device is extremely precise and gentle on your skin. In combination with the gentle and extra gentle settings, this precision reduces the possibilities of burning your sensitive skin while removing unwanted hairs.
Safety and precise results are not the only benefits that this IPL hair removal device offers to its users- it also ensures long-lasting service and a reduction in your overall cost. With a huge number of 400,000 flashes, you can use it year after years continuously without changing the flash head.
With this Silk Expert Pro 5 IPL hair removal tool, Braun made sure that you get the best value of your money while enjoying the most precise results.
Read less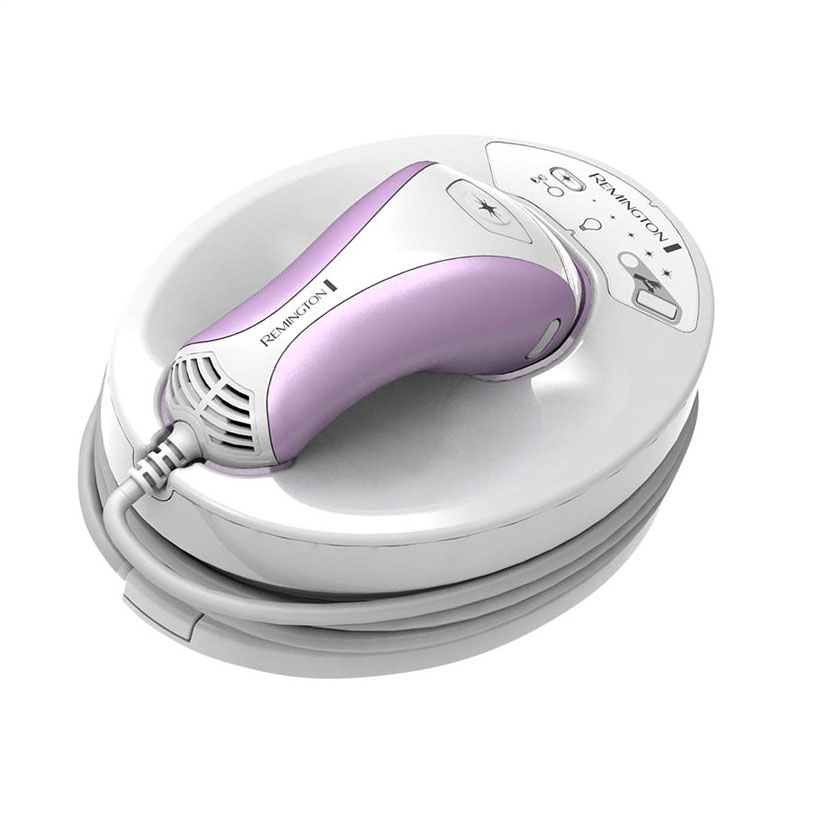 Remington IPL6000Q iLight Pro plus At-Home IPL Hair Removal System
For Quick and Effective Results
If you have a flexible budget and you are willing to splurge on one of the best IPL hair removing technologies for your at-home permanent hair removing sessions, then this Remington IPL6000Q iLight Pro plus is just the right tool for you. This FDA-cleared and clinically-proven self-grooming product offer all the features you need to eliminate unwanted hairs from your skin and that too extremely safely so that flaunting silky smooth skin is no longer a dream.
Read more
However, it ended up being in the second place because it offers fewer flash counts per cartridges [30000 flashes per cartridge] than the Braun one. But then you can always install a new cartridge to enjoy uninterrupted services.
Other than such a minor gripe, this tool is an effective one for your home use.
Even though it has fewer flashes, it doesn't mean they are less powerful. In fact, with a super powerful 16 Joules per flash energy level, this iLIGHT Pro Plus Quartz IPL system ensures greater hair reduction in fewer treatments so that you have the most gorgeous skin as quickly as possible.
In addition to super powerful flash light, the iLIGHT Proprietary ProPulse Technology also aids in the quick hair reduction process. This incredible technology identifies the hair follicles super-fast and burns their root so that they don't grow back and make you look unflattering. This technology relies greatly on the automatic skin tone sensor and works incredibly well on fair and medium colored skins for permanent hair reduction.
Aside from the skin tone sensors, this IPL hair reduction device also has different light intensity levels [5levels to be exact] that adapts with the skin sensitivity and hair follicles strength for quick and precise results.
Last but not the least, Remington added a Fitzpatrick skin type chart with this machine so that it's easier for you to understand if the machine is suitable for your skin tone and hair color or not. Because of this chart, you will easily know if this tool would do you justice or not.
Read less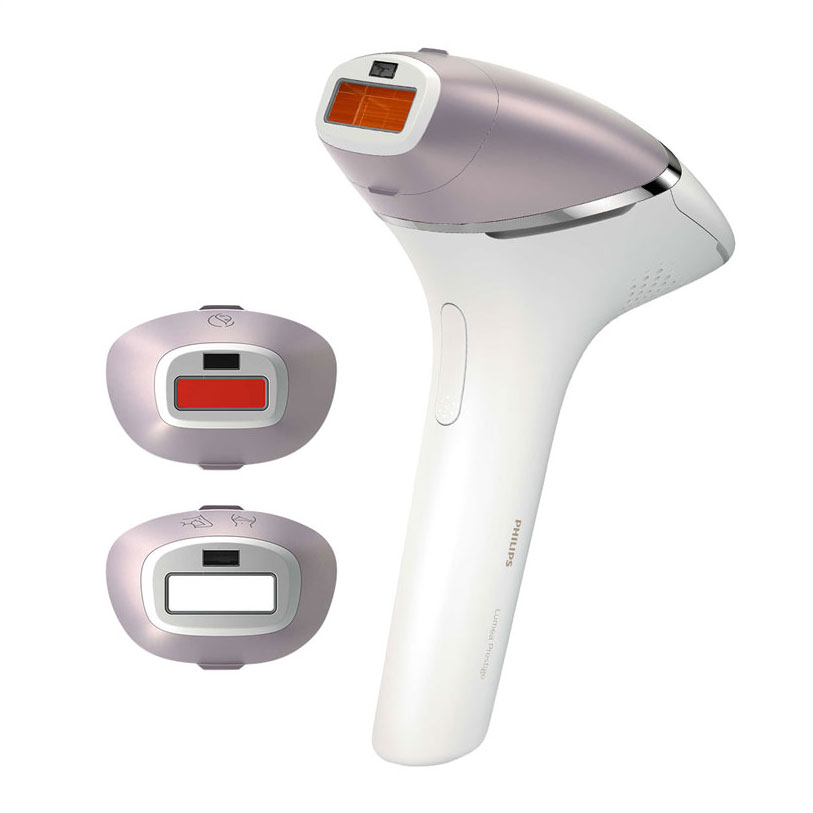 Philips BRI954/00 Lumea Prestige Epilateur Hair Removal System
With Curved Tips for Personalized Treatment
This BRI954/00 Lumea from Philips is yet another of our favorite Intense Pulse Light machine for permanent hair removal from your body. It scored a position in our list because, aside from containing all the necessary ingredients, this product also includes a handful of other feature to make your hair removal session even more effective and safe as well.
Read more
Let's begin with its most incredible feature, which is its personalized treatment aspect. Philips wanted to make sure that its users can enjoy hair removing sessions that are specially tailored to their needs. And that's why it included 3 different curved, intelligent attachments with this device so that you can use it on any parts of your body [arms, legs, face and bikini area] efficiently for the best permanent hair removing results.
That's not all. The facial head attachment of this tool was specially designed with an additional filter to make it even safer for your super sensitive face skin. This amazing filter not only protects your face from burning but at the same time also removes unsightly hairs from your upper lip, chin and jaw actively for a beautiful, hairless face that you have always wanted.
In addition to these smart curve tip attachments, this IPL machine also incorporates Philips SmartSkin Sensor to provide you customized hair removal services. It can effectively detect your skin tone and determine the right pulse setting for you so that the therapy sessions are effective yet extremely safe.
Another incredible feature that helps this Philips Lumea hair removal device to stand out in the crowd is its innovative hair regrowth prevention technology. This advanced technology gradually reduces the hair growth so that you can have flawless skin and that too without any pain or uncomfortableness. For safety and effectiveness, this incredible IPL machine was also clinically tested just to make sure that you have a simple and effective at-home solution for your treatment sessions.
Read less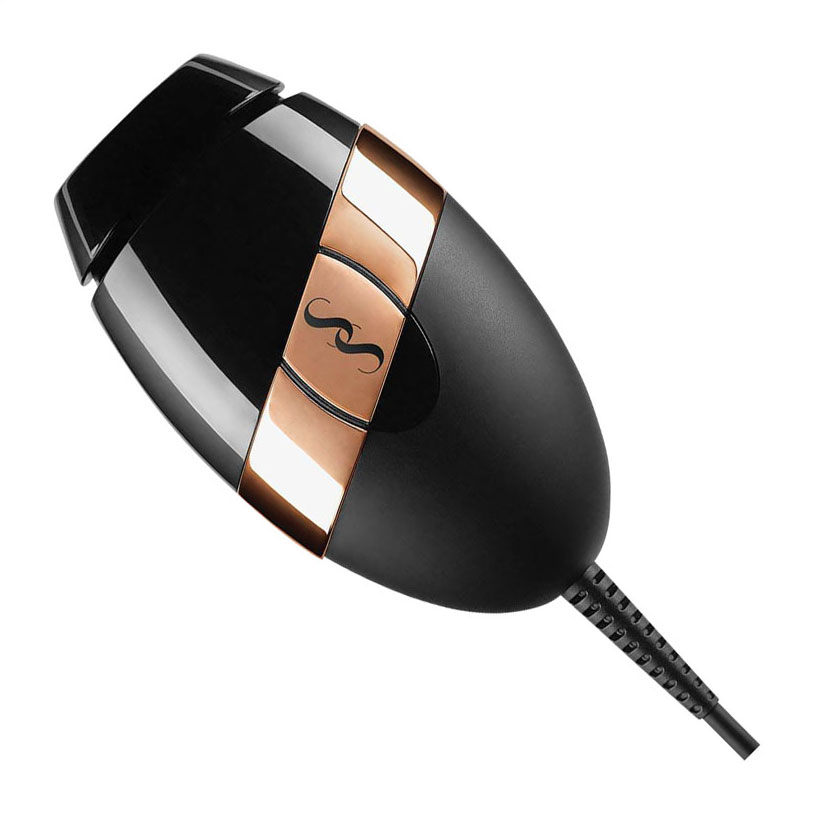 SmoothSkin Bare Ultrafast IPL Hair Removal System
If you want a sleek, small tool to remove your unwanted body hairs even when you are on the go, then this Bare Ultrafast IPL Hair Removal System from SmoothSkin is just the right tool for you. This small, compact IPL device is not only easy and convenient to hold but at the same time, it is also extremely effective so that getting rid of unwanted hairs could never feel easier.
Read more
But then again even after having all the must-have features it still ended up being in the 4th place because it lacks in light intensities level than the top listed IPL tools- this hair removal device has only 1 intensity level that squeezes your freedom to enjoy a wide range of intensity levels.
Aside from this slight glitch, this Intense Pulse light device is a "piece of cake" to use on your body as well as on your sensitive face.
Even though this FDA-Cleared hair removal machine is small and compact, it is ultra-fast and accurate in removing unwanted hairs from the treated areas. Its 100 flashes/minute speed reduces the treatment time by several notches and makes sure that you don't miss a session even when you are in a hurry.
One interesting fact about these flashes is that they will never end. SmoothSkin offers unlimited flashes to its users so that you never have to worry about running out of flash or buying new cartridges while using this machine. This amazing feature makes this device extremely-cost effective and a favorite among its fans.
Cost-effectiveness is not the only factor that made it a favorite among its users. This incredible IPL light therapy machine incorporates 2 different treatment modes, stamp mode and glide mode, so that it is suitable for your entire body, even on the most sensitive parts like the face and bikini area. While you can use the glide mode to remove hairs from legs, arms and other larger areas, it is always recommended to try the stamp mode on small, delicate areas for safety reasons. The stamp mode ensures incredible safety and makes sure that your skin doesn't suffer from any harm due to the light therapy.
Read less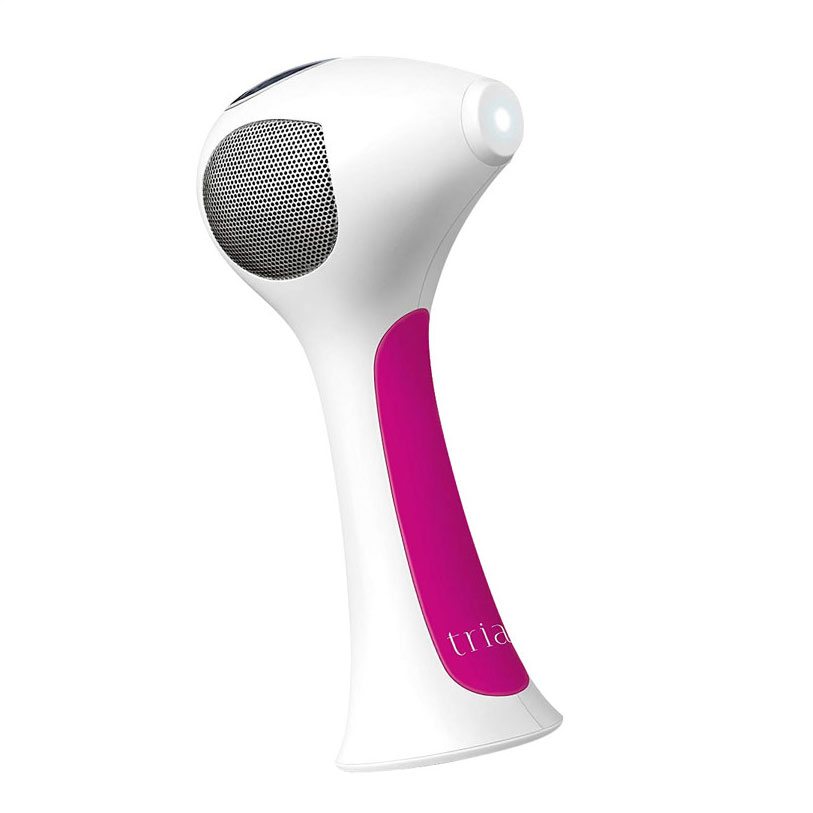 Tria Beauty Hair Removal Laser 4X
If you want to enjoy the benefits of true-blue laser hair removal services at the comfort of your own home, then don't hesitate to invest in the 4X Laser Hair Removal Device from Tria Beauty. Even though this laser tool is a bit expensive, it is worth every penny you spend-this machine is extremely safe and effective and removes unwanted hairs like none other.
Read more
Let's begin with its safety features. To make this tool extremely safe and secure for its users, Tria not only led dermatologist-led clinical studies but also attained an FDA-Clearance certificate so that its users don't suffer from any burns and damages during the hair removal treatments. In fact, it is the only FDA-Cleared laser hair removal therapy tool available in the market that can be used by your own without any danger or harm.
That's not all. To make this laser hair remover even more secure as well as effective for your skin, Tria Beauty incorporated a built-in skin tone sensor in this device that unlocks and starts emitting lights only when it determines that the skin tone and hair color is safe for laser use. If you have a darker skin tone or extremely lighter hair color, this machine won't even start, let alone work on your hair follicles.
Another truth about FDA-Clearance is that it not only makes sure that the device is safe for your sensitive skin but also ensures that it works phenomenally to remove your unwanted body and face hairs effectively. Tria Beauty used groundbreaking Diode Laser Tech that emits 3X more hair-eliminating energy than any other tools available in the market so that the hair follicles are exposed to more energy at once and get damaged quickly. This advanced laser technology makes sure that you need less time and fewer sessions to achieve the hair-less skin of your dreams.
Moreover, if you wish to enjoy a more personalized session with this laser light machine, you can always customize your treatments using the built-in 5 energy levels so that there are no chances of hurting your body while removing hairs from it. These energy levels also enable you to use this device on a sensitive face area too.
Read less
Reasons For Not Choosing Some Devices
MOREHM Laser Hair Removal Device: The handheld Intense Pulse Light device from MOREHM is cute and convenient. However, it still didn't end up being one of the best Laser/IPL devices because:
This device is doesn't comes with an FDA-cleared certification. This means that it is not safe and you shouldn't use it on your body at any cost.
Moreover, MOREHM also didn't incorporate any skin tone sensor and skin contact sensor in this hair removal device for additional safety purposes. As there are no auto-sensor, you have to set the settings yourself, which might not be correct more often than not.
IMENE Sapphire IPL Hair Removal Machine: Even though this IMENE IPL hair removal machine has some amazing features and a super alluring color combo, we still don't consider it as one of the best because:
This hair removal device is not FDA-cleared, which means that it is not safe to use on your precious skin.
At 2.4 pounds of weight, this tool is quite heavy in weight and has the potential to ache your hands during the hair removing sessions.
What Is A Laser/IPL Home Hair Removal Device?
If we want to answer this question in one line then the most appropriate answer would be that a laser/IPL hair removal device is an advanced tool that is used to remove unwanted body hair permanently so that your body looks smooth, hair-less and lustrous than ever before.
But then again, this "one line' answer really doesn't explain the concept of this amazing tool completely. Let's explain the idea of laser and IPL [Intense Pulse Light] home hair removal devices so that you understand it perfectly.
In simple words, a Laser/IPL hair removal device is a specially designed tool that uses light energy to remove your unwanted hairs permanently. Even though this technology doesn't show immediate results, it is still widely popular among women because it helps to get rid of unsightly hairs just after 5-6 sessions.
Now you might wonder how the laser and IPL technology uses light to remove body hair permanently.
Well, these advanced mechanisms emit light from the tool to your skin to aid in the hair removal procedure. This light goes through the skin surface and hits the melanin [the pigment that gives your skin/hair it's color] in the hair follicles to burn and damage the hair roots gradually so that they don't grow back and make your skin looks unappealing. It basically breaks the hair regrowth cycle and stops them from growing back to make sure you have silky smooth skin permanently.
The Difference Between A Laser and IPL Hair Removal Device
Even though both laser and IPL [Intense Pulse Light] work in extremely similar ways to burn the hair follicles, we cannot conclude that they are the same technologies. There are more than a few differences that you must know about before deciding which tool would be the best for you.
The main difference between laser and Intense Pulse Light technology is in the type of light energy they use. While a laser hair removal tool uses a monochromatic for the removal sessions, IPL devices use the non-monochromatic ones. Monochromatic means that the light has only one wavelength and targets a very small yet specific area of your skin for faster and safer results.
On the other hand, non-monochromatic lights of the IPL device are broad-spectrum lights with many different wavelengths that cover a larger area on your skin at a time for quicker results. However, not all these wavelengths work as effectively as you would have wanted. But then again, it's a super small percentage and doesn't mean that IPL is not an effective hair removal process itself.
Why You Need A Laser/IPL Home Hair Removal Device?
The main reason you need an at-home Laser/IPL removal device is to remove hair permanently to achieve hairless, buttery skin. However, this is not the only advantage of this amazing technology. In addition to aiding permanent hair removal, it also has a handful of other benefits.
Let's discuss the benefits of at-home laser and IPL hair removal devices for even better understanding.
It removes hair permanently, which means that you no longer have to go through the disturbing process of shaving, waxing, tweezing or depilatory cream.
These tools give you the freedom to get rid of your unwanted body hairs at the comfort of your own place-you no longer have to visit experts and spend additional money.
This hair removal process is all about convenience and gives you full privacy.
It doesn't lead to any prickly hair growth that has the potential to cause uncomfortableness.
Unlike many other hair removal procedures, this advanced technology doesn't hurt or cause any pain in your body.
Related: Prepare your Skin For Home Laser Hair Removal
Are There Any Drawbacks?
Even though a laser/IPL hair removal tool offers a handful of amazing benefits to the users, it doesn't mean that this device is out of flaws. In fact, there are quite a few drawbacks of this device that you must know before buying one for yourself.
Laser and IPL hair removal devices mostly work on black hair or brown hair. These devices don't work on lighter hairs.
Another con of these tools is that they are more expensive than any other traditional methods like shaving, waxing, or tweezing.
But then again, permanent hair removing mechanism is an incredible thing and you shouldn't miss experiencing this if you have the means.
Things To Remember Before Buying the Best Laser And IPL Home Hair Removal Devices
If you want to flaunt a pair of hairless sexy arms and legs or want to get rid of your body hair permanently, then nothing can beat the results of an excellent Laser or IPL hair removal tool. But then again, you just cannot go to the market or visit your favorite online shop to buy the right device for you. There are more than a few crucial features and factors that you must keep in mind in order to score the best hair removing machine in the market.
FDA-Cleared Certification Matters
At-home IPL and laser hair removal devices are all about safety and convenience. If the tool is not safe enough, it would be of great risk to even put it on your body parts. To make sure that the hair removing machine is extremely safe and secure to use at the comfort of your home and by your own, look for a tool that is FDA-Cleared.
Now you might wonder what FDA-cleared means and why are we emphasizing on it.
Well, this certification ensures that the laser or Intense Pulse Light device is safe and doesn't expose you or your sensitive skin to any danger or damage. "Cleared" by the FDA usually means the manufacturer of the tool can claim that its device is substantially equivalent to another (similar) legally marketed device" that is already cleared or approved by the FDA. All these mean that the product has gone through 510(k) submission and has been tested and reviewed by the FDA before getting any clearance.
In addition to the safety aspect, we suggest FDA-cleared devices for other reasons as well. These tools are more effective in removing your hair than the other non-cleared ones. And therefore, you can enjoy quick and precise results without even visiting a professional.
Never Underestimate The Automatic Skin Tone Sensor
One thing you must know before trying out an at-home laser hair removal treatment is that the device is not suitable to use on all skin tones and hair colors. It works phenomenally on selective skin tones including fair tone and medium ones. However, if you have darker skin color or have dark spots or tattoos on your skin, then the laser or IPL light technology won't work on you in any way. In fact, it might even burn and irritate your body. And that's why you have to be super careful when using these tools on your skin for hair removing session.
But then again, some devices make it super convenient and safe to use these hair removal machines. An IPL and laser device that comes with an automatic skin tone sensor detects the color of your skin instantly and set the light intensity accordingly so that it burns the hair root without damaging your skin. This incredible sensor technology ensures incredible safety of the users and therefore, you must look for it when purchasing your ultimate hair removing tool.
Remember The Importance Of Skin Contact Sensors
The main reason you buy an at-home IPL and laser device is to remove your unwanted hairs conveniently. And what could provide you with better convenience than the skin contact sensors? Well, these sensors are incorporated in an IPL/laser hair removal tools just to make sure that they start working as soon as they come in contact with the skin- this saves both time and energy of starting the machine and using it.
But then again, this is not the only reason these sensors are important. It is always suggested to buy a laser or IPL device with skin contact sensors because they eliminate the chances of double pulsing on the same spot. Without these sensors, there are high chances that you would go through the same spot quite a few times and burn your skin badly.
Another reason to have a device with these sensors is that they protect your eyes from getting damaged. As the treatment lights don't flash unless it's in contact with the skin, it will never go through your eyes and cause permanent blindness.
Don't Forget to Check The Intensity Levels
The light intensity levels incorporated in a hair removal tool matters. By now we know that laser and IPL hair removal devices emit light to permanently remove unwanted hair from your body. As the skin sensitivity, as well as the strength of hair roots, differs from person to person, these tools use varieties of light intensity levels to clear away unwanted hairs effectively and safely.
Experts always suggest getting a hair removing device with at least 5 different intensities because these give you the freedom and assurance that, it doesn't matter how sensitive your skin is or how strong the hair follicles are, you will always have just the right light for an effective hair removal session.
The Flash Count Matters
The flash count or the number of flashes is the number of times the IPL/Laser tool emits the light. This count is extremely important because it determines how long you can use the tool for your hair removing sessions- remember that the more number of flashes, the longer the tool will last.
When buying an at-home light-therapy device for you, make sure that it offers 100,000 or more flashes per cartridge to ensure durability and long-lasting services.
Few Other Things To Keep In Mind
Even though these are not the "Must-have" features you must look for while buying a laser or IPL hair removal machine, they are still important for the overall safety and convenience.
Speed
The speed of the light flashes matters. The shorter the time between the light flashes, the quicker the treatment process. And that's why when buying a light therapy tool, always make sure to check the speed.
The Number of Treatment Heads
One thing you must know is that not all the treatment heads are suitable for all areas of your body. While some heads work precisely in smaller areas [bikini line, underarms], others are needed for quicker treatments on larger parts of your body like the arms and legs. If you want to use one device for all parts of your body effectively, then look for a number of treatment heads while buying the IPL tool for you.
Wrapping Up
Using Laser/IPL hair removal machines is an excellent way to keep away unwanted hairs from your beautiful body and face permanently. These incredible devices not only remove hairs successfully to give you a buttery soft skin but at the same time also prevent ingrown hairs for permanent results. It doesn't matter which of the above-discussed devices you incorporate into your beauty routine [according to your budget], we can guarantee that they will provide you with the best hair reduction results that you have been wanting your whole life.
More Post About IPL & Laser